We understand that we can thrive only if we are able to deliver consistent results! Take a look at some of our service highlights that have helped to separate us from our competitors!
Flat Fee and Proactive Business Model. Total Peace of Mind!
Unlike most IT service businesses out there that bill you for every hour they spend working on your issue, we charge a flat fee with unlimited service. What does this mean for you? Basically, we only make money when you, our client, has fewer problems. We are incentivized to do a great preventive job and provide proactive maintenance in order to ensure you are problem free!
Experienced, Certified, and All-Inclusive
Our technicians have serviced the Fort Lauderdale and Miami area for over 13 years. The ZenTek Data Systems Managed Services plan includes unlimited access to our team of Microsoft Certified technicians who solve problems correctly the first time and save you time and money. See a list of some of our certifications by going here: http://www.zentekds.com/about
30 Minute Response Time Guarantee
It's our job to keep your business operating. Our expedited repair services reflect our values and nothing is as important to us as keeping your computer system in working order. With an impressive combination of network support services and remote assistance, an IT professional is always available. Our pledge is backed by our assurance that you will hear from one of our expert technicians in less than 30 minutes or the services will be provided free.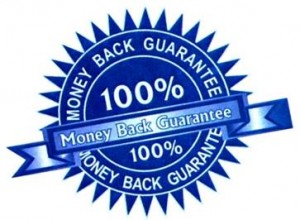 Money Back Guarantee
If you are ever dissatisfied with any service for ANY reason, call and let us know. We will work with you to correct or repeat the service at no additional charge, or arrange for another technician to repeat the service at no additional charge.
98% Customer Satisfaction Score on Service Surveys
We constantly monitor our service delivery by providing survey's to end users upon service completion. We're thrilled to say that we have a 98% score this year to date.
We Treat Customers With Respect – No Geek Talk.
No one wants to be made to feel as though they are incompetent, especially when it comes to IT jargon. When you call, we're going to walk you through the resolution using simple, easy to understand communication.
Long Term Relationship Focus. We Are Your Trusted Adviser
Our business model is to establish a solid long term relationship with our clients. We become your TRUSTED ADVISER. Our goal is to win your business forever. We will be open and honest in handling our relationship.
You Get Our CEO's Cell Phone Number
Each of our contracted clients receive our CEO's personal cell phone number. This is not only a sign of the confidence we have in our service but also an opportunity for our clients to make direct contact in case of an emergency. His cell phone is on 24/7 and muted only if he's in a meeting.